Outbreak (2 oz)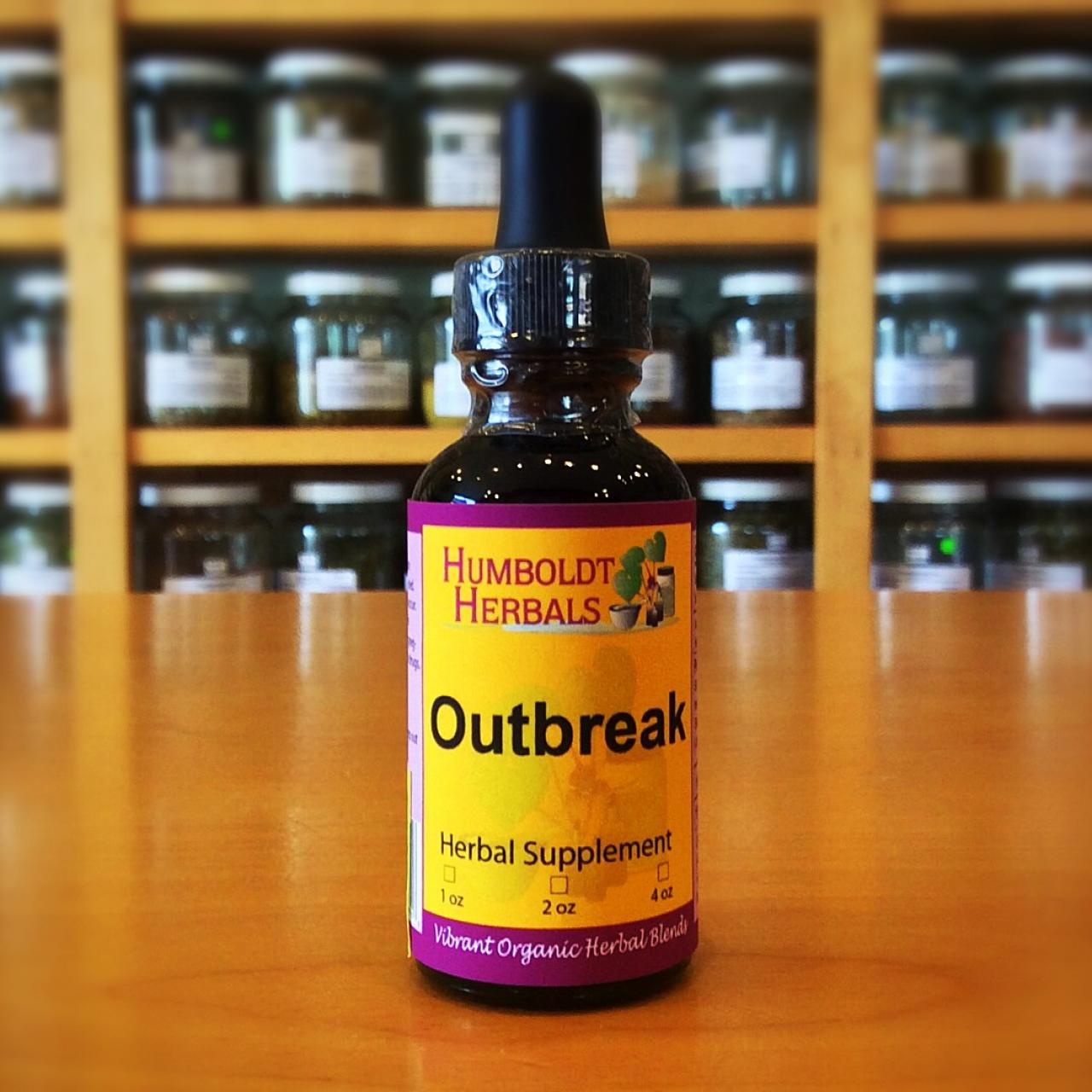 $31.95
Reduces symptoms of herpes and speeds recovery of outbreaks
We have thoughtfully formulated this blend with herbs historically known to reduce symptoms of herpes and speed the recovery of outbreaks. It has anti-viral, soothing, anti-inflammatory and healing properties.
This formula has been known to have the following benefits:
* Moderate and strong anti-viral herbs to reduce and inhibit viral replication throughout the body.
* We selectively chose anti-viral herbs which calm and support the nervous system so this blend is very specific for viruses which attack the nervous system.
* Many of these herbs support and enhance the immune system which can be weak and depleted due to the virus.
* These herbs have a tradition of being used to reduce the symptoms and irritation of herpes and speed the recovery of outbreaks.
* You can also use this blend to help prevent outbreaks especially if your are prone to frequent outbreaks or are exposed to the virus.
* Anti-inflammatory properties help sooth the pain and discomfort caused by the virus including the redness, itching, tingling and burning sensation commonly associated with the virus.
* The soothing herbs help speed the healing of the herpes blisters or sores.
* This blend can reduce the flu like symptoms which may occur before, during or after outbreaks occur.
* Can help both oral (HSV 1) or genital (HSV 2) herpes as well as the shingles virus.
Ingredients: Proprietary Blend of Fresh St. John's Wort Flowering Tops, Fresh Lemon Balm Herb, Calendula Flower, Huang Qin Root, Motherwort Herb, Lomatium Root and Licorice Root infused in 55-65% Grain Alcohol and Deionized Water
Made with organic or ethically wild harvested ingredients!
Herb Strength Ratio 1:2.1
Suggested Use: Mix 30-60 drops with a small amount of water or juice and take up to 4 times daily or as needed. Can also be applied topically to affected areas. If the alcohol is irritating topically, mix in a small amount of water or olive oil before applying. Discontinue use if unusual symptoms occur. Consult your health care advisor regarding the use of herbs during pregnancy, with infants or prescription drugs.
Shake well before using!
WARNINGS: Do not take during pregnancy. Keep out of reach from children.