Rose Melange Tea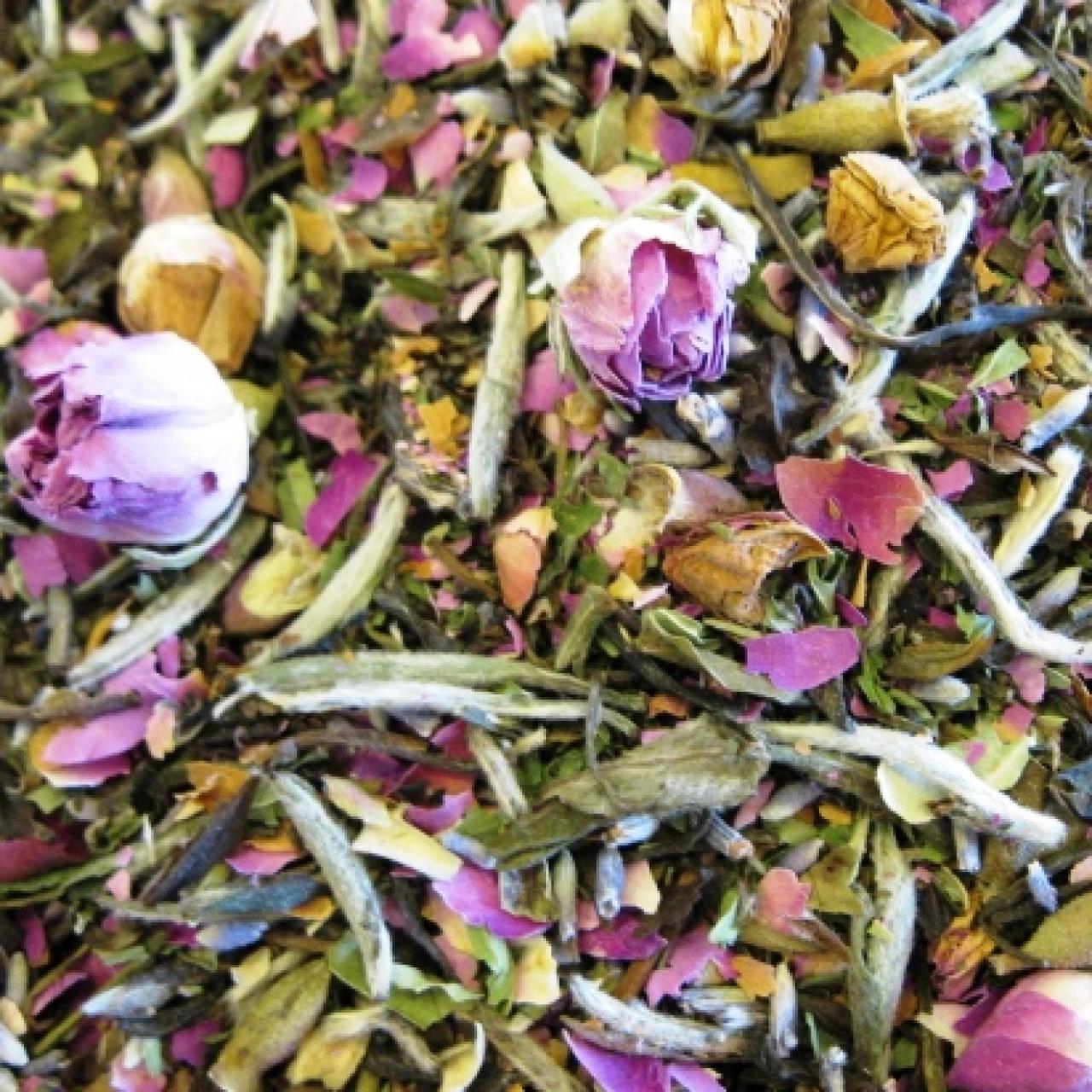 $7.60
Organic and Fair Trade from Rishi Tea
White Tea Rose Melange has an intoxicating floral aroma with high notes of peppermint, rose and lavender that soothes and refreshes. This unique blend of white and green teas, flowers, botanicals and natural essences delivers the most exquisite experience for mint tea lovers. Serve hot or blended with mildly sweet lemonade and ice.
All organic ingredients: Wild Roses, White Tealeaves, Green Tea leaves, Peppermint, Lavender, and Jasmine Flowers.
Recommended Brewing Instructions: Water 190°F / 1 tablespoon per 8 ounces / Infusion Time: 4 minutes
Humboldt Herbals is not responsible for the improper use of any herbs or herbal products listed on this web site. Any information given is intended to provide educational information on traditional uses of herbs and the remedies of our ancestors. This is in no way an attempt to replace the professional advice of a qualified physician and herbal clinician. None of the products listed are intended to diagnose, treat, cure or prevent any disease, and none of the statements in this web site have been evaluated by the FDA.