Fabulous Face Mask (1.75 oz Jar)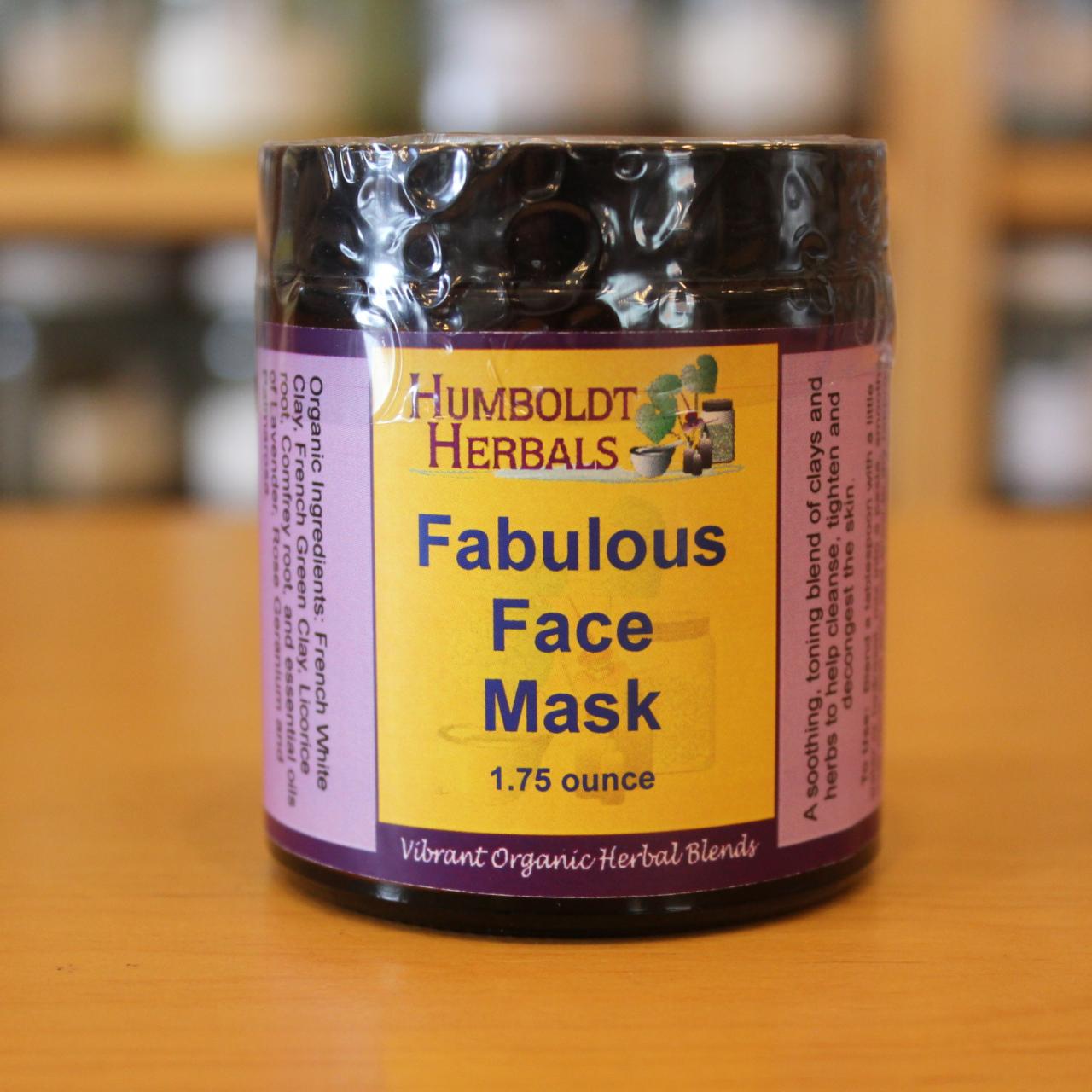 $9.95
Humboldt Herbals Facial Care
A soothing and drawing blend of clays and herbs to help cleanse, tighten and nourish the skin.
Directions: Blend with a little water, herbal tea or hydrosol, mix into a paste, apply on the face and neck and allow to dry (approx. 10-20 minutes). Avoid the area around the eyes. For a more hydrating mask, try blending with a little honey. Incorporate into your usual facial care routine once a week or as needed.
Organic Ingredients: Kaolin White Clay, French Green Clay, Licorice root, Comfrey root, and essential oils of Lavender, Rose Geranium and Palmarosa
Available in a jar packaged with 1.75 ounces of Fabulous Facial Mask or purchase the blend in bulk by clicking here.