Calm Child Herbal Syrup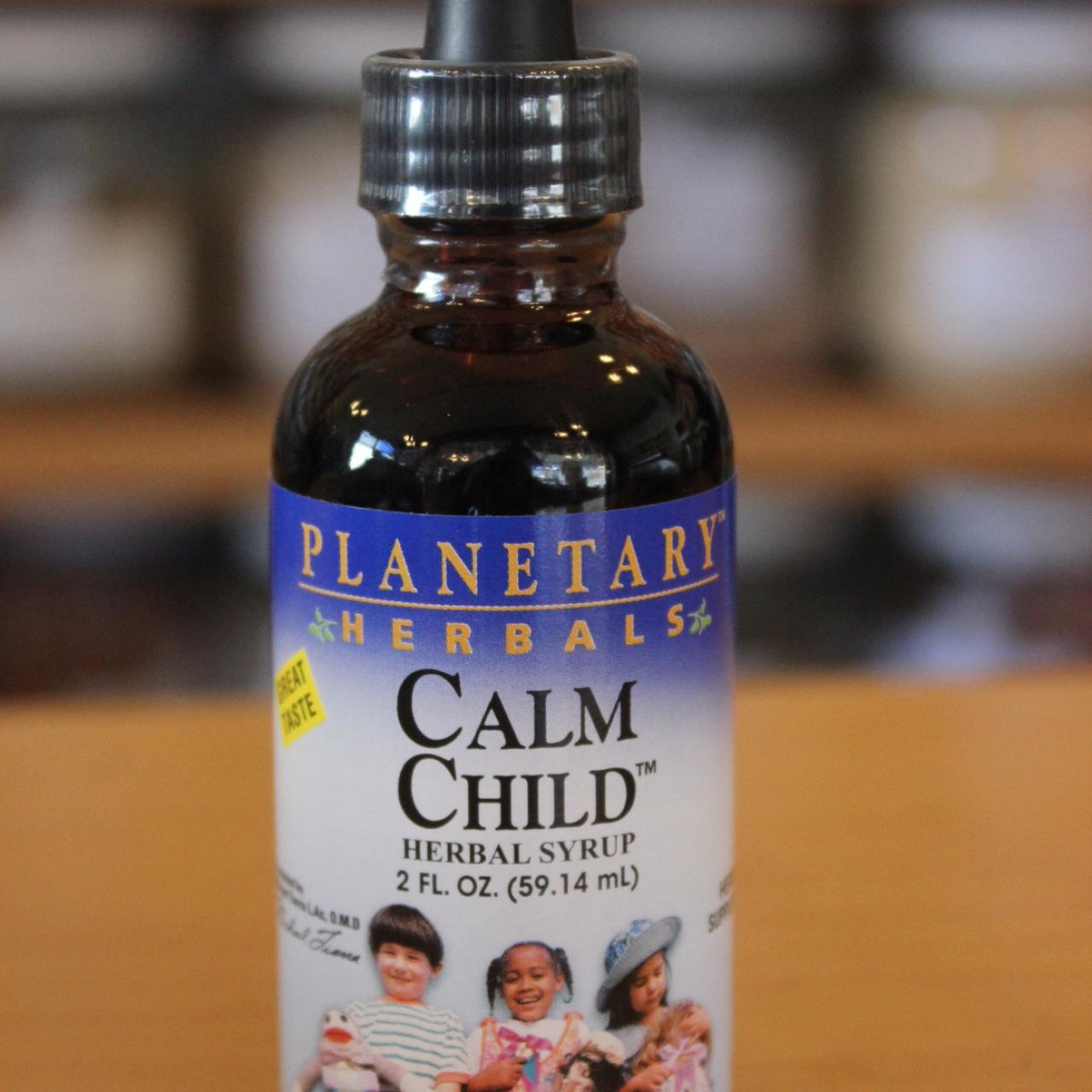 $14.95
A tasty syrup to support calm and focused attention
Calm Child™ is a special herbal blend, designed to soothe the minds and bodies of children, particularly in their moments of over-stimulation, restlessness, anxiety, or stress.
This delicious alcohol-free liquid combines the soothing botanicals of chamomile, lemon balm, and catnip to calm and ease stress with nourishing hawthorn, zizyphus, gotu kola and amla to deeply stregthen the child's system, lessening sensitivity to stressors. Additional herbs and nutrients, traditionally used by cultures around the world, support alertness and focus in children.
Helping Your Ultra-Active Child Cope
Television, chemically adulterated and sweet foods, plus the stimulation of everyday life--all can cause high levels of anxiety and excitement for children. Their immature nervous systems are sensitive to stressors, and they have not yet developed the coping skills for expressing frustration or releasing pent-up emotions healthfully. All this can affect their ability to learn and impede the development of positive social skills. Planetary Herbals can help with Calm Child: a safe and natural product that soothes and relaxes ultra-active kids.
Proprietary Extract Blend: Chamomile Flower, Jujube Seed, Hawthorn Berry, Catnip Aerial Parts, Lemon Balm Aerial Parts, Long Pepper Fruit, Licorice Root, Amla Fruit, Magnesium Taurinate, Calcium Carbonate, Gotu Kola Aerial Parts, and essential oils
Other Ingredients: vegetable glycerine, purifed water, potassium sorbate, and potassium benzoate.
Suggested Use:
For children 1–5 years old, 1/4 teaspoon, 2–3 times daily.
For children over 5 years, 1/2 teaspoon, 2–3 times daily.
May be mixed with water, juice, or taken directly.
Shake well before using. Do not use if either tamper-evident seal is broken or missing. Keep out of the reach of children.
Calm Child is part of the Planetary Herbals line of products that draw on the wisdom of traditional cultures and the new knowledge gleaned from scientific research--providing the best of what modern herbalism and science have to offer.